JJC guitar and percussion ensemble put on a show at Fine Arts Theatre
JJC Fine Arts Department presented a Spring Concert on May 9 that featured both JJC's guitar and percussion ensembles.
The percussion ensemble's director was Adam Cowger while the latter ensemble's director was Adam Roth.
Songs from guitar ensemble ranged from classical guitar pieces such as "Invention 14," and even a John Lennon and Paul McCartney classic, "And I Love Her."
Performances from percussion included "Away without Leave" by Bob Becker, and portions of "Marimba Quartet" by Daniel Levitan.
Alexis Sujka, who played the marimba, piano, accessory percussion and vibraphones for this ensemble, described the rehearsals for the concerts to be both intense and satisfying.
Rehearsals were two hours, once a week, every Tuesday and Cowger usually provided different pieces that purposely brought each instrument to the limelight, according to Sujka.
"Each individual musician gets to stand out," said Sujka.
Cowger said much of the environment between musicians in the ensemble were friendly, many which consider themselves like family.
One thing Cowger always informed was how the ensembles have openly allowed students that have an interest in joining to contact either him or Roth.
"It's [ensemble] for the entire community. We want to welcome everybody that's got an interest. There's something for everybody, and we can accommodate students of all levels with different parts and different instruments. Lots of areas are covered. We really can accommodate everyone, so we just welcome anyone who is willing to come play."
Check out some of the photos from the concert below, as well as more on our Instagram.
Guitar Ensemble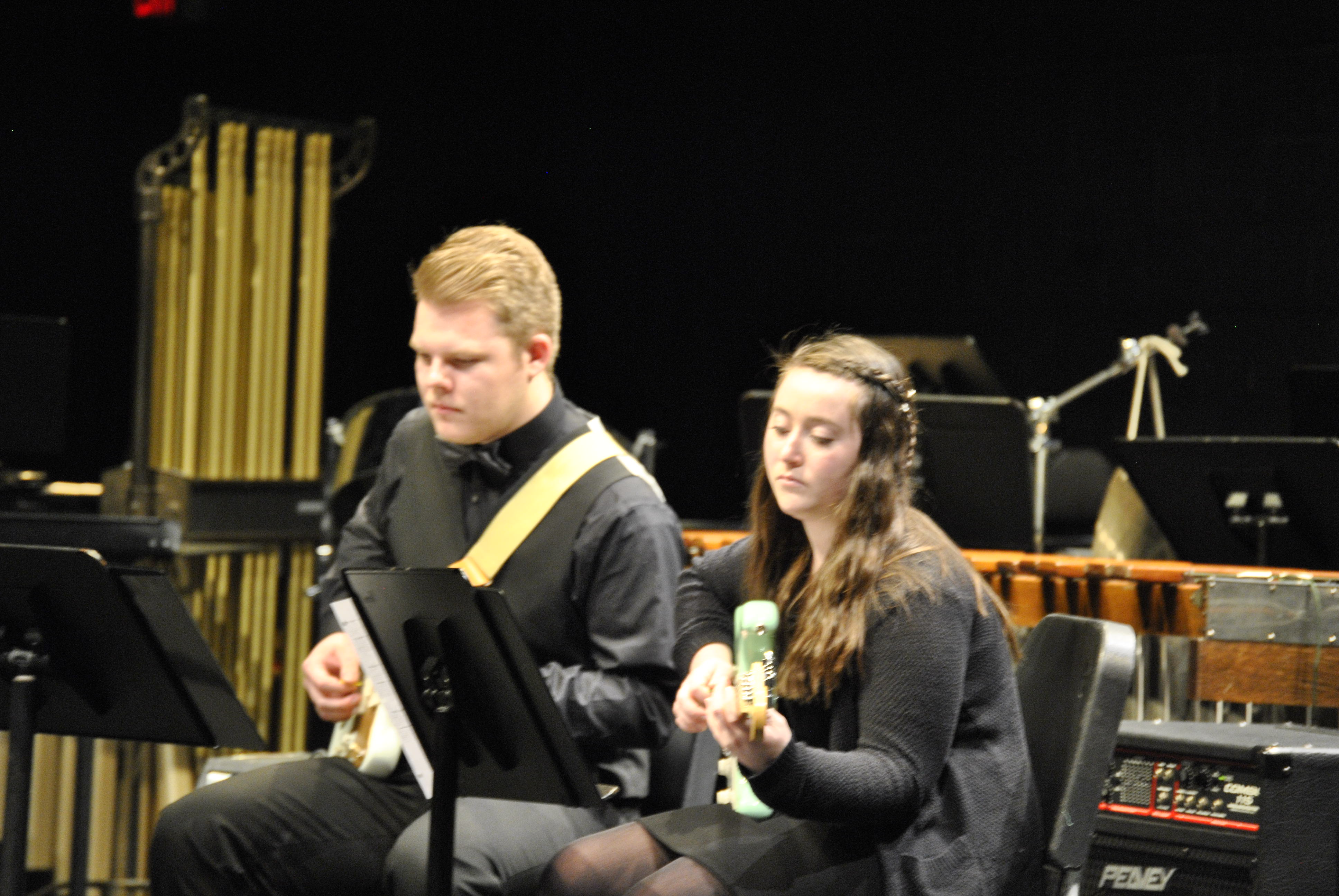 Percussion Ensemble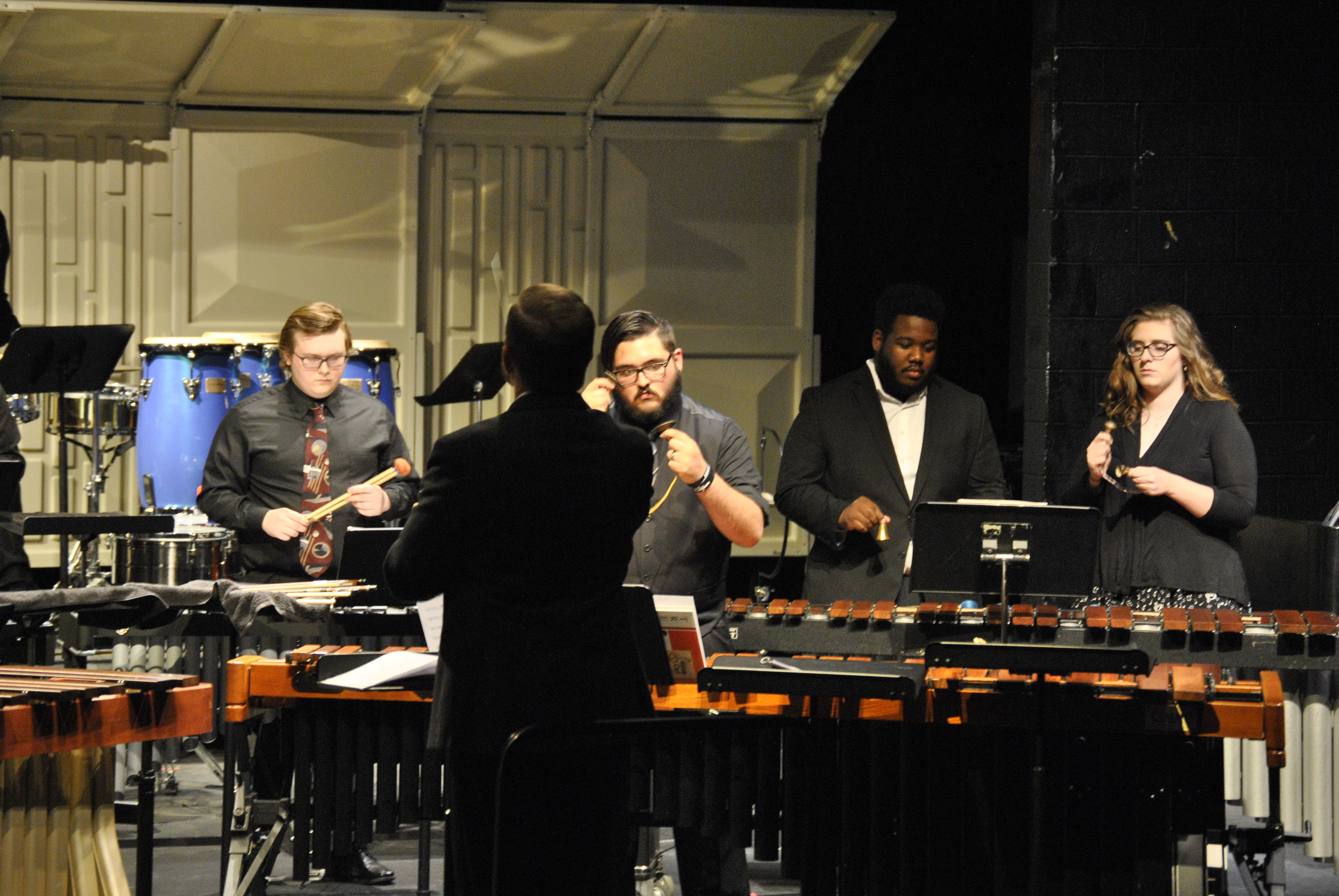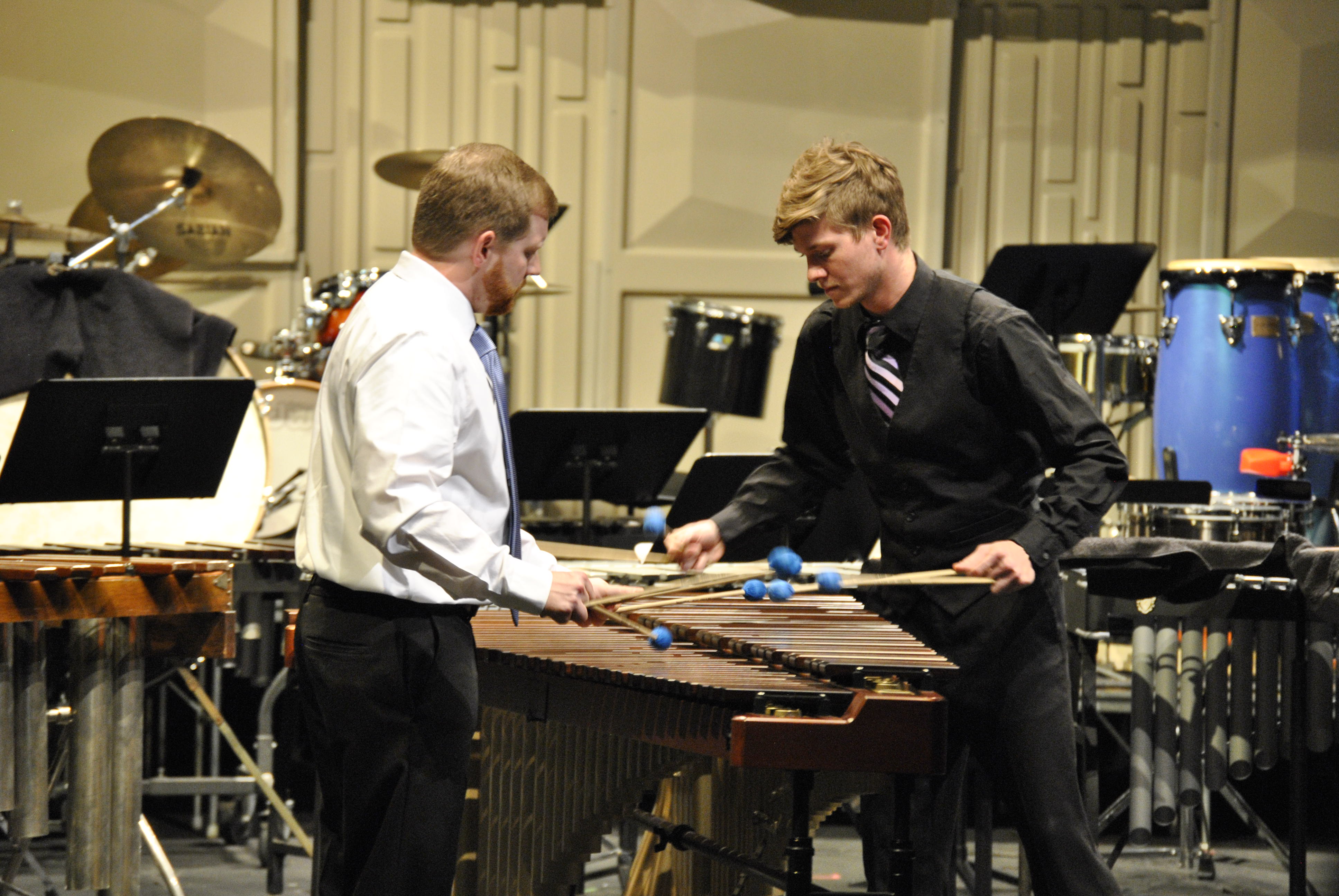 Latest posts by Jarek Martinez (see all)