Game Preview: Wolves v Prairie State Pioneers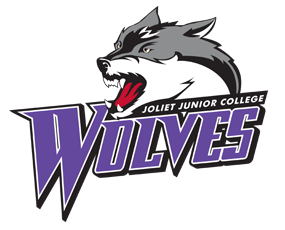 The Wolves play the final game of their season-opening three-game home stand tonight against the Prairie State College Pioneers. The Wolves, a Division III team, will be playing up a division, as Prairie State is a Division II team.
Losers of their first two games of the season, the Pioneers avoided an 0-3 start by crushing Richard J. Daley College by 30 points, 109-79.
JJC won their season-opening game in what was also the inaugural game for the team's new arena, defeating Olivet Nazarene University, 88-82. Mitchell Kwasigroch led the team in scoring, dropping 21 points on 7-15 shooting from the field.
The Wolves were not as effective in the second game of the season, shooting only 31 percent from the field and making only eight of 27 from behind the arc. Lake County led 32-27 at halftime and went on to win the game, 65-59.
Tonight's game comes almost one year after their previous matchup on Nov. 10, 2016.
Some Wolves players may still vividly remember that game. Kwasigroch led the way, scoring 27 points on 9-12 shooting. Current starting guard, Jarret Gmazel, poured in 20 of his own while burying six of 10 from three-point range. Gmazel's backcourt partner, Richie Elias, chipped in with six points and the Wolves defeated Prairie State, 86-76.
The Pioneers come into tonight's game averaging 88 points through their first three games, compared to the Wolves who are averaging 73.5 points after two games. The 14.5-point disparity doesn't mean much this early in the season, but JJC would like to at least see that number be at least seasons average of 78.3.
One of the keys to tonight's game will undoubtedly be shooting effectively from three-point range and not forcing up too many ill-advised shots from deep. Additionally, the Wolves will look to cut down on turnovers after turning it over 15 times in the first game and 19 times in the second game.
Wolves basketball tips off tonight at 5 p.m. with the girls team and then the men's team tips off at 7 p.m.
Latest posts by Joe Grabowski (see all)