A guide to thrive during Mainstreet
The Blazer would like to enlist the attention of the new or returning student for a few moments to shed light on some advice which can enrich the community college experience.
Each year, a familiar occurrence can be observed within the landmarked "flag hall" on main campus. Some students run towards this event with open eyes and open minds. Other students run steadfast in the opposite direction, or avert their routes to the second floor above to avoid the cacophony below. To the student who would be inclined to identify with the latter, here the Blazer provides a guided thought experiment, with kind and caring direction from coordinator of student activities and wellness Amy Sims. Sims points out that students who participate in on-campus events are typically the happiest students she sees on campus. "My first point of advice for students on campus… would be that students attend club meetings and allow themselves to make friends."
Along with this, Sims had more tips to impart on the open-minded student, like being sure to actually participate in Mainstreet. Yes, this means walking through the chaos in the flag hall for a few minutes. "Stop and explore with an open mind!" says Sims. "Visit club tables, say hello, and look people in the eye!"
While it can be intimidating to approach new people and novel situations, let alone both in one place, a student who successfully accomplishes this feat does not do so without accomplishment. The thought experiment picks up here: if some students stop and engage during Mainstreet, what do they get out of it? Perhaps it is even more thought provoking to consider the variety of clubs offered this week, ranging topics from gaming to computer science; from sustainability initiatives to casual culinary involvement.
Sims also advises that students "let go of any preconceived notions you might have of the clubs here at JJC. Odds are, if you are hesitant to participate in a club, you are underestimating the community experience the college has to offer. It's so much more than you would imagine on your own, prior to just trying one out for yourself." Sims is a strong proponent of keeping an open mind during Mainstreet week, as this might open up doors to interests a student did not even realize until they saw a club for it.
Speaking of opportunities abounding, Sims was also eager to mention professional benefits to joining some clubs on campus, including but not limited to professional conferences, networking, and resume building activities. For the career-driven student, Mainstreet is definitely the place to get a strong foothold on professional enrichment, long before graduation day.
Just as this thought experiment concludes, the Blazer would like to formally ask that the reader considers their personal and professional goals for a moment, and to visualize where they might like to be in the next few months or years. Perhaps this is easier for the student who is already involved on campus, and is engaged in active identity formation through experiences outside of their textbooks and classrooms.
For the student who feels panicked when confronted with defining their goals, it is possible that a key puzzle piece to solving the issue of career choice for a new and undecided student resides in the form of a club-sponsored table. For others, the stakes may be a bit more down to earth, in the form of a simple desire to have a group of friends to join them for Sushi Ya after an impossibly difficult chemistry final. No matter what case may be, every student should remember these key tips for thriving during Mainstreet this week:
1. Let go of any self-limiting preconceived notions.
2. Stop and explore with an open mind! Visit club tables, say hello, and look people in the eye!
3. Connect on with clubs of interest on Social Media.
4. Consider overall educational goals!
5. Go to club meetings and make friends!
This list has been curated courtesy of Sims, who is passionate about helping the students at JJC succeed in holistic wellness. Her work is carried out through the OSA student activities office in D-building on the main campus and beyond. A student who is interested in learning more about club involvement at JJC should attend Mainstreet and visit the OSA office for any club details that would help connect them with a community of interest. Students can also scan the QR code to gain access to the OSA's canvas calendar, complete with student government and many other club meeting dates and times.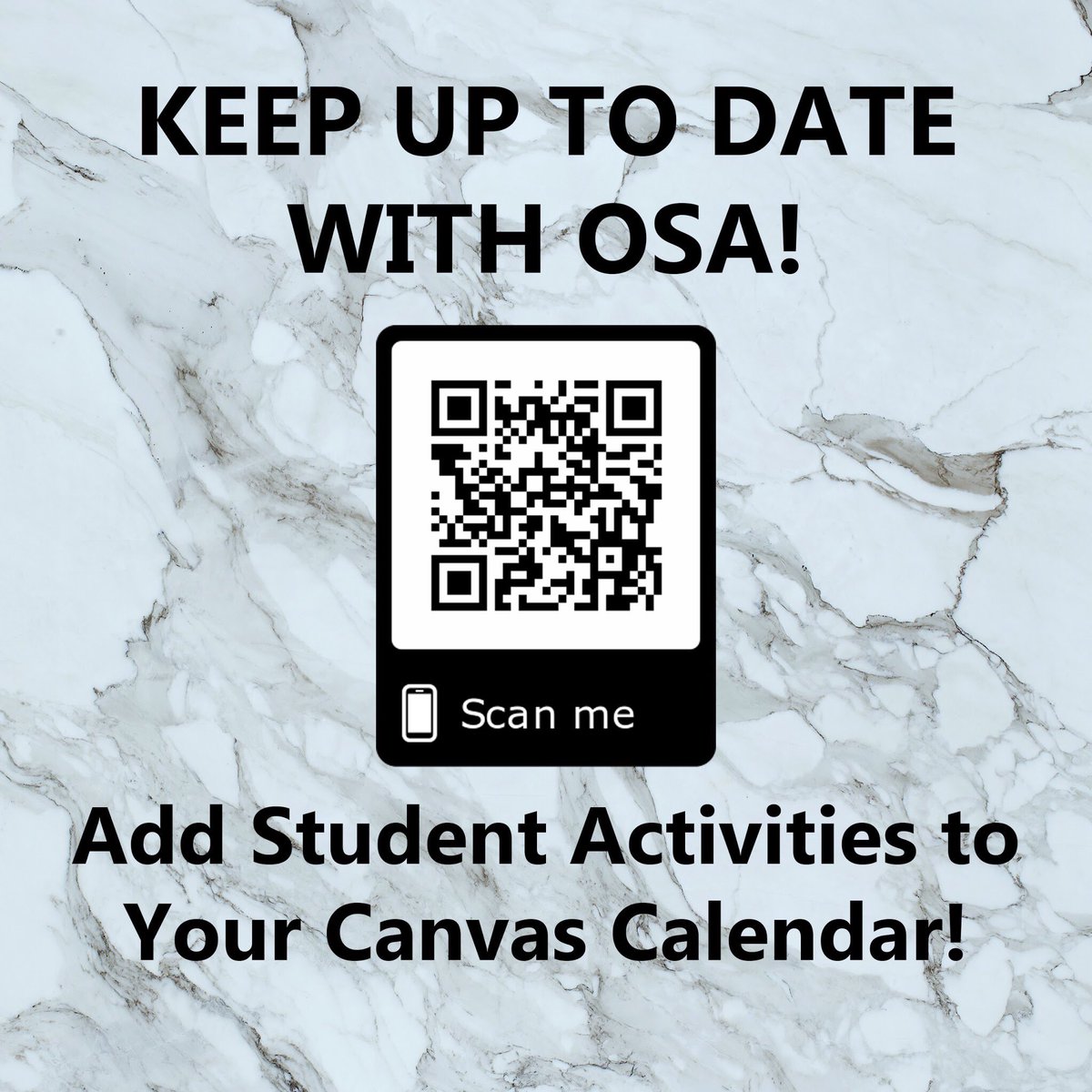 Latest posts by Sean O'Dell (see all)