Spring status: Not much change
On Friday, Aug. 28, President Judy Mitchell, announced that the spring 2021 semester will be delivered online with the exception of lab classes.
This decision has been made as a result of months of research by JJC's Academic Taskforce.
"My goal, first and foremost, is to maintain a safe educational space for our students and for our employees," Mitchell said. "There is no guide book for this, but I can tell you that every decision we have collectively made has been with that goal top of mind."
The plan to keep students online in the spring will remain in place unless COVID-19 conditions improve enough for reconsideration.
The faculty at JJC is always looking for opportunities to grow during this time and is implementing ways to build upon current online curriculum.
"And we have implemented some of those things by talking directly with students to understand exactly what their needs are as we go through this together," Mitchell said.
While some students are allowed on campus to complete lab courses, it is vital for everyone to be cognizant of COVID-19 symptoms and potential exposure to anyone who may have had or has the virus.
"I cannot stress the importance of staying home if you are feeling any of the symptoms as noted on the CDC website," Mitchell said. "It is better to be cautious. I also want our students to know that we are here to help them and answer questions during this time. Their faculty are here to support them."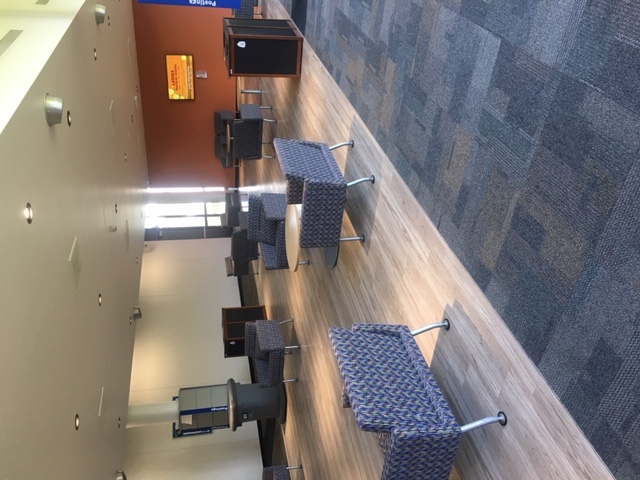 Anyone who does visit the campus will be required to have their temperature taken upon entry. As another safety precaution, all labs and bathrooms will be cleaned with electrostatic sprayers after use. Surfaces such as door knobs and door plates are wiped down throughout the day. Air filters are changed frequently. Masks are required in all common areas on campus.
If a student has tested positive for COVID-19 or suspected that they may have been in contact with someone who has or had COVID-19, they should contact the Dean of Students, Cyndi Vasquez-Barrios. She can be reached at cyvasque@jjc.edu or (779) 803-4189.
JJC is tracking positive cases on the COVID-19 FAQ page, which is updated regularly. You can visit it here: https://www.jjc.edu/answering-your-questionscovid-19-0.
Latest posts by Abbey Dissette
(see all)