State of the College delivered
JJC President Doctor Judy Mitchell virtually delivered her fifth annual State of the College Tues. morning Oct. 27. to discuss new academic initiatives, financial health, and other developmental concerns within the college.

She began her speech by reminding students that even though COVID-19 has created obstacles in all aspects of life, "it is also a time of incredible opportunity." Throughout 2020, the community has been tested in more ways than one.

Mitchell looked back on a pledge she had urged students, faculty, and staff to make with her back when the fall semester started.

"We pledge that we would lead our interactions with compassion and respect for students, for colleagues, and ourselves," Mitchell said.

JJC had just adapted to a fully online format, sacrifices were still being made to ensure the safety of those within the community, and the depth of racial injustice was being exposed. Yet despite all the challenges, Mitchell reminds us that "resilience and innovation is in our blood."

In order to truly capture the "human side of the pandemic" within the past six months, the State of the College included a compilation video including various members of the JJC community stating how the college has impacted their lives during such uncertain times.

"If there was a definition for love and family and friendship and the phrase: 'we're going to get through this together,' then it would be JJC," Taylor Cook, JJC student, said.

Throughout the video, there was an overwhelming sense of gratitude. Both staff and students remarked on their appreciation for how quickly the community came together to assist one another.

Professors acknowledged their fellow colleagues for managing to navigate such difficult times. Students thanked the college as a whole for the quick support that was, and is still being, provided to them. Staff credited JJC's Innovation and Technology (IT) team with much of the success for handling the transition to delivering classes online.

"Technology has definitely been the key," Sarah Hintze, manager of the workforce development department, said. "We couldn't be where we are today if it wasn't for IT."

After that video was presented, Mitchell switched to a more informational approach.

She commented on how the campus will function in the next coming months. The semester of Spring 2021 will continue similarly to how Fall 2020 classes are being carried out, with 10 percent of students meeting on campus for "necessary in-person labs."

Mitchell reminds us of the various CDC regulations JJC has instituted and "gone above and beyond" to follow. Masks, temperature checks at the entrances, and increased number of daily cleanings are just a few of the many safety measures put in place.

As with classes, all admission, financial aid, records and registration, and advising functions are available to students virtually. Mitchell notes how this change will make it easier for the college to "operate in that capacity whenever needed" as well as "build on a hybrid model."

Financially, JJC has been aiding students as much as they can. The JJC Foundation has raised over $1.3 million in annual contributions from corporate sponsorships. They have also distributed $2.7 million in CARES federal funds as well as having purchased 50 loaner laptops for student use.

Donations for the Student Emergency Fund have been flooding in since March – with 90 percent coming from employees at the college – and have complied to approximately $300,000 to assist students in completing their education during the pandemic.

These funds have all gone to benefit students and their families that are struggling due to unemployment. COVID-19 has made it clear that this is not a "traditional economic regression" and has pushed the college to do everything in their power to help in any way possible.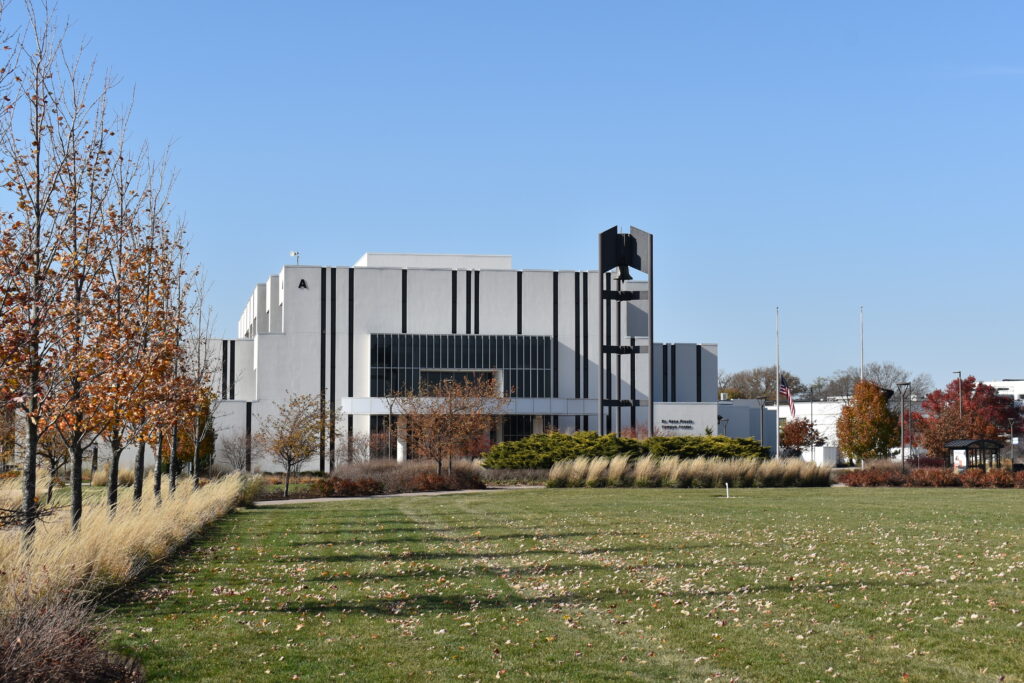 "Yet, successes are not without challenge," Mitchell said concerning the impact of COVID-19 on student enrollment.

There had been a six percent increase in enrollment for the Summer 2020 semester that did not carry over into the fall semester for a number of reasons. Online learning has posed challenges for students that prefer in-person learning and has only heightened the "gap year" mentality of some.

The lack of internet access has caused a decrease in student enrollment as well. It is not that students do not want to pursue an education, only that unprecedented circumstances have made it more difficult for some.

"It is important to me to share our challenges with each of you," Mitchell said. "These are things I know we can strengthen, but there are many things that we are connected so closely to in our environment."

The college's solar field will be up and running towards the end of November. There is a predicted $1.1 million savings in energy expenses that will come from the seven acre plot at the eastern end of the JJC campus filled with solar panels.

JJC is also working to develop a respiratory therapy program that will be available to students in Fall 2022. The associated career path is receiving more attention than ever before.

"Right now, the college is working to finalize its curriculum with insight from local professionals to make sure the program offers an innovative curriculum," Mitchell said.

In order for JJC to develop new programs for students, it is important to have solid financial backing. President Mitchell remarks that the refunding of 2009 general obligation bonds "resulted in an economics savings of nearly $8.6 million."

Fiscal year 21 marks the 48th consecutive year that JJC has kept their budget balanced. This allows for flat tuition rates while increasing money that goes toward scholarships. Overall, fiscal year 21 has a budget of $99.53 million dollars.

"The college proactively works to adjust expenditures to ensure financial stability through class size, program offerings, and staffing levels," Mitchell said. "For the 14th consecutive year, JJC's financial team received a GFOA: best practices in community college budgeting for fiscal year 19."

2020 marks the end of a five-year $2.1 million grant the college received from the United States Department of Education. The money has been used to modernize technologies throughout campus as well as strengthen in-person services.

"Our goal was to execute high-touch, high-tech support services through an in-depth analysis of processes from the point of acceptance through graduation," Mitchell said.

Thanks to this grant, JJC has reached their goal of increasing student achievement, retention, and completion. Mitchell notes that "students can now more easily identify the career path that best suits them."

COVID-19 has certainly shifted many plans that the college has created within the past few years. President Mitchell remarks on the importance of being realistic and reassessing plans within a new environment.

This thought process also includes the civil unrest that has been exposed within American society. JJC stands against racial injustice. Prior to the pandemic, the college had established a three year Diversity Equality Inclusion plan with the goal of increasing minority enrollment in both students and faculty.

The three year plan included the creation of a new office of Diversity, Inclusion, Equality, and Compliance with Dr. Escortina Ervin serving as Executive Director. JJC will use this office to "allocate specific resources to ensure these goals are completed."

As social unrest heightened over the summer, this program offered a series of facilitated conversation sessions that acts as a safe place for employees to share their emotions surrounding these events.

"While I truly believe we have made progress, know that this work is never complete. We must continue to work and continue to invest," Mitchell said.

To view the state of the college, visit the JJC homepage or copy the following link: https://youtu.be/2U35b0exR3U
Latest posts by Abbey Dissette
(see all)