Being a college student comes with its own set of challenges, and one of those challenges includes finals week. Having to study for more than one test at a time and having one too many late night study sessions really puts a lot of stress on students.
JJC would like to combat some of those stressful feelings with a week solely dedicated to stress relief. Stress Relief Week takes place from May 9 to 13 and it offers a variety of different activities.
Students are welcome to grab a snack and learn more about the special events at entrances A, G, J or U at the beginning of the week. Prizes will be given out, and there will even be therapy dogs available for students to interact with.
Therapy dogs will be located on the H-center bridge on Tuesday, May 10 from 10:30 a.m. to 12:30 p.m.. Eight dogs of different breeds will be ready to support and play with students. You can call them by their names which include Augustina, Hildy, PeeWee, Maddie, Gizmo, Sherlock Holmes and Cutie.
Anybody who is interested should visit the Office of Student Activities calendar, or the OSA social media pages. Those interested can also visit the office directly located in the Main Campus, room D-1010.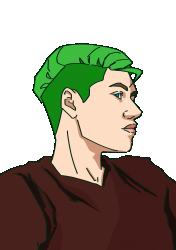 Latest posts by Raven Easterly
(see all)