Reaching dusk: journey to graduation
Let me start off by simply saying, "Good morning."
I know, I know, that's a very interesting way to begin this article. After all, you might just be reading this sitting in the cafeteria at lunch or perhaps during an evening study break preparing for finals.
For some of us, "good morning" is an overused greeting that should be used as little as possible and only after a nice cup of coffee (liquid joy). As for me, I am a true morning person; so much so it bothers me when someone doesn't say good morning. I still get moody of course; I'm not waking up with the thought of jumping out of bed and singing musicals as birds sing along through my window. But, for the most part, I have a "sunny" outlook. Hopefully, as you read these words, you will not only understand what I am saying, but your outlook will change as well. Just take a moment to read this. I promise you'll smile.
I want to share a secret. This is my last article because I will soon be graduating from JJC. The thought of it still amazes me. In 2017, I took a journey to a place that not only got me where I needed to be academically, but truly transformed my life. I guess we can call that the start of my "morning".
If you don't know by now, I'm blind. When I first came to JJC, I felt like a 3-year-old being dropped off at preschool for the first time. You know the feeling; scared, unsure, shy, etc. In no time, learning my way around JJC became a part of my homework.
Being the first student who happens to be blind at JJC was not only challenging for me, but for the staff as well. I could go on and on, but that would take a whole book. The amazing thing about it is we all met that challenge.
The wonderful staff in the Disability Services Office are all truly great at what they do and are always there to listen to the students. They were a constant reminder that I mattered.
If I came to them with a problem, they did their best to solve it, not only with an open ear, but an open heart. I can say the same for my professors. JJC provided me with the opportunity to do things such as cheerleading, dancing, fashion shows, talent shows and so much more. I also joined various clubs. Latinos Unidos Club was the very first club I ever joined at JJC. From there, I joined the Disability Awareness Club, in which I was nominated to be the president. I have held that position since 2020.
Now, here I am at the "end of the day," or graduation. Although I'm looking forward to a new tomorrow, the inner kid in me doesn't want this day to end.
Part of me just teared up when I thought of what it truly means. Then again, who knows what the new morning will bring? That's the point that I'm getting to. For every bad day you're having, just know that there is an opportunity to open your eyes and see the dawn.
When life doesn't go the way you want it to, just know that each chapter in your life brings an opportunity for healing, love, and a chance to be a better human being. When it gets bad, remember who we are. See the other side. After all, you are here today.
With that said, I say once again, good morning! Now let your light shine!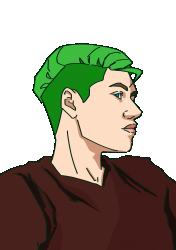 Latest posts by Raven Easterly
(see all)