Earth Month events hosted through April
April was Earth Month, and to celebrate our planet, the JJC Sustainability Union hosted events throughout the month.
"We depend on the Earth for our survival," said Sustainability Coordinator, program advisor and professor Maria Anna Rafac.
Student Sustainability Intern, Andrew Fleisleber said that Earth Month was important as it brought education and knowledge to the subjects it celebrated, like conservation and sustainability.
"Celebrating Earth Day is a celebration of life on Earth," said natural sciences professor Andy Neill. "No other place in the near, and perhaps far, universe is like it. The tapestry of life continues to unfold and reveal to us "wise beings" that life is astonishing, inspiring, vital and worthy of worship."
The Earth Month events hosted this year were used to bring awareness on the importance of our planet, and to help people reconnect with nature.
"We're so delighted that we can come back together more," Rafac said, noting that the events this year were more community focused, and were attended by JJC students, faculty, staff, and community members.
At least 130 people attended the various events of Earth Month, which included webinars on gardening, biomicracy and PFAS, a film screening of the movie "Dark Waters," teaching how to advocate for environmental legislation, and activities like building terrariums, tours of the JJC nature trails, fen and arboretum, and meditation and yoga in the arboretum.
"The JJC Natural Areas are the college community's Outdoor Learning Laboratory, providing us with daily lessons in land conservation and how nature functions like our own bodies," said Neill, who led the tour of the nature trails and rare fen on the JJC campus.
A new unique event this year was the terrarium building, as it allowed participants to explore the JJC nature areas, and bring a piece of JJC with them. The yoga and meditation events in the arboretum were also favorites, as they helped participants get outside and reconnect with nature.
Fleisleber and Rafac wanted to thank the individuals and groups that partnered with the JJC Sustainability Union to help put on the various Earth Month events, including Ann Bakersville from the Illinois Sierra Club, Professor Andrew Neill, architect Amy Coffman Phillips, JJC Roads and Grounds Superintendent Michael Brouillard, Natural Sciences Professor David Opon, and Kelly Fowler from Sage Bodyworks.
"We're willing to partner with anyone to help make an idea happen," said Rafac, explaining that the sustainability union will work with other organizations to complete activities, and that they encourage members to find their passion and help however they can. The activities and projects that the union completes are based on members' interests in sustainability, which can range from environmental causes to social or economic topics, and are meant to benefit the JJC community and campus.
"Don't be afraid to reach out and get involved," Fleisleber said, mentioning the varying levels of experience among the sustainability union's members.
"Everyone's welcome [to participate in the sustainability union]," said Rafac. The union's members include JJC students, staff, faculty, administration, and community members.
For more information on the Earth Month events that took place, visit https://www.jjc.edu/campus-life/sustainability; if you're looking for more ways to get involved in on-campus sustainability, visit the sustainability page on the JJC website at https://www.jjc.edu/campus-life/sustainability/get-involved.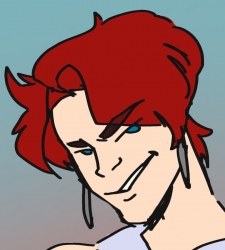 Latest posts by Raven Easterly
(see all)