Photo of the week: Hannah Wetterich plays piano
In the third floor of the J-Building, one can hear the sounds of pianos, trumpets or trombones.
However, they are only audible in a large room that houses closet-sized (maybe bigger) rooms where music majors can practice their instrument of choice.
All the rooms even come with their own pianos.
Hannah Wetterich started her first semester as a JJC student and is majoring in music.
Since she was three, Wetterich has practiced and played the piano.
In this week's photo, Wetterich played "Für Elise," Bagatelle No. 25 in A minor.
Although she had trouble with the piece, in the beginning, she continued playing and finished all the way through.
Wetterich enjoys performing and practices on the piano at least a few hours each day.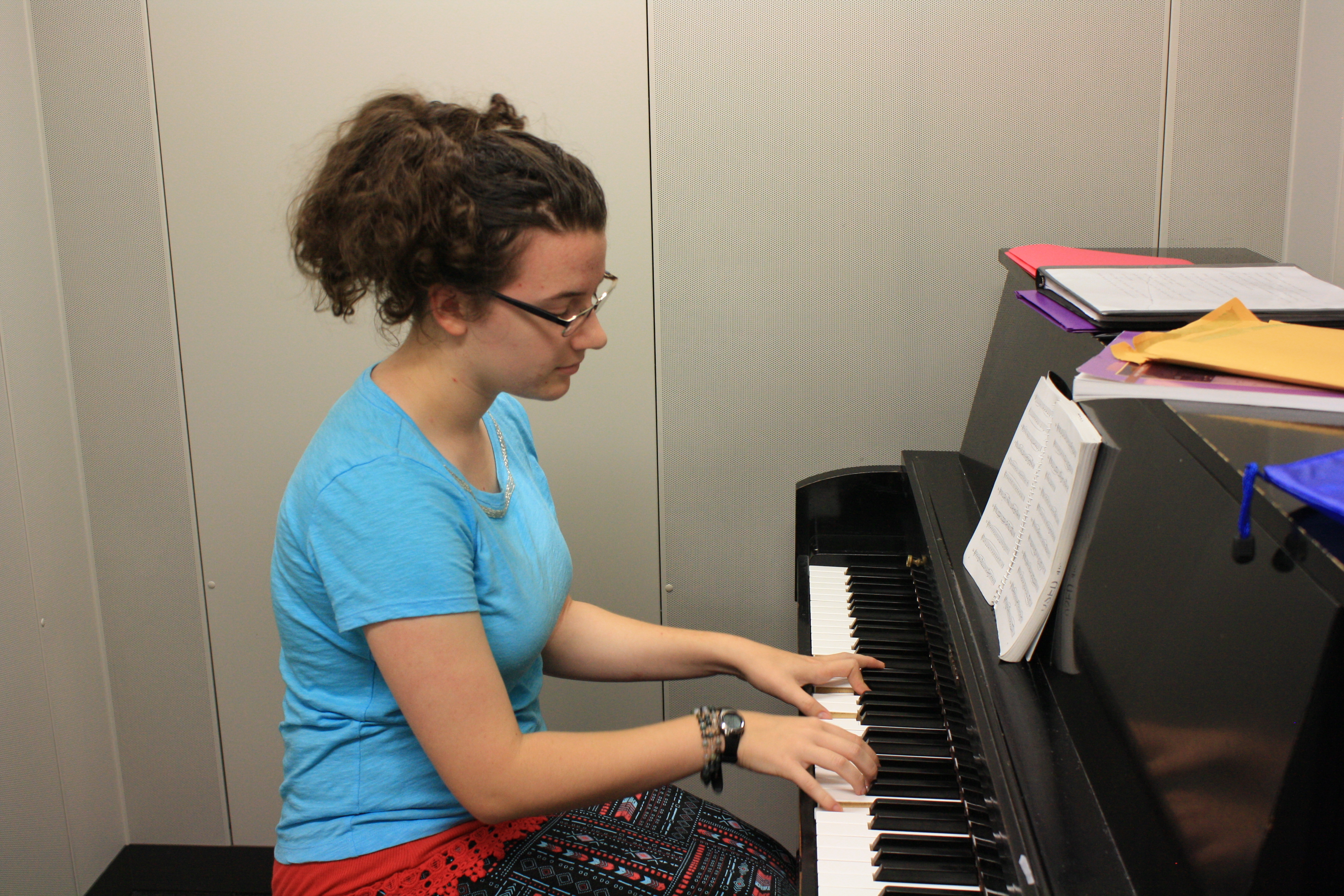 Latest posts by Jarek Martinez
(see all)